With so many services, the Penn Dental Medicine's offerings can be overwhelming.
How often should you get your teeth cleaned? When should you start thinking about braces? What even is periodontics?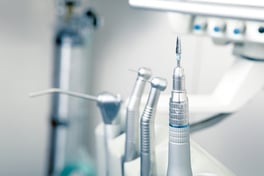 We know that the huge range of services that Penn Dental Medicine offers can be difficult to wrap your head around at first. That's why we've prepared this short, 5-10 minute read called
Comprehensive Care and You: Penn Dental Medicine's Dental Services.
Fill out this form to receive this complimentary download. Inside, you'll learn about all the different types of dentistry Penn Dental Medicine offers, along with resources and suggestions for learning more. Download this offer today and learn about how PDM can provide you with comprehensive care across all dental disciplines.