Oral surgery is a scary-sounding word for a set of common and safe procedures that many people go through every year.

If you're going to get oral surgery for any reason, our comprehensive guide can help you understand what to expect and how to prepare for your surgery.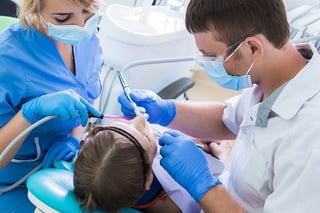 In our complimentary eBook, "Your Comprehensive Guide to Oral Surgery (PDF)", you'll learn all about oral surgery, including:
What the term "oral surgery" actually means

Some of the common reasons people get oral surgery

What to do if you think you might need oral surgery

How to prepare for the type of oral surgery you're getting

What recovery from oral surgery is like for each procedure
If you're interested in this 10-15 minute read about oral surgery, fill out this form to start your complimentary download and start learning!